PURE ELECTRIC POWER
BMW Pioneers a New Age of Driving.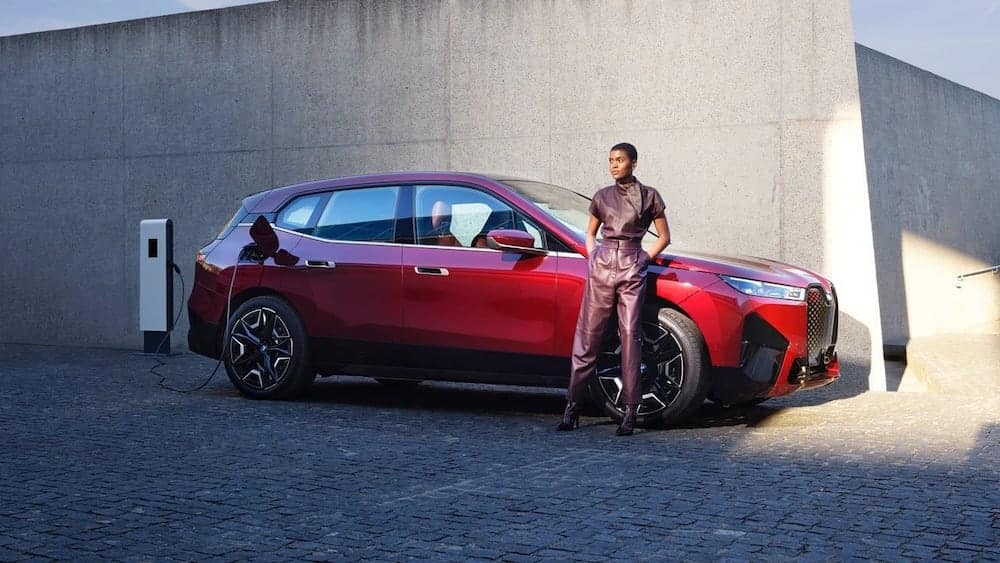 THE FIRST-EVER BMW iX
Reimagining an Icon in a Modern and Minimalist Style.
The First-Ever BMW iX is fueled by innovation, from its trailblazing power capabilities to its fast-forward design. This all-electric Sport Activity Vehicle features a battery capacity of up to 113 kWh and one of the most competitive ranges in its class. Dual electric motors provide plenty of power, and electric all-wheel drive ensures you're in control wherever the road may take you.
THE FIRST-EVER BMW i4
A Spacious and Sporty Four-Door Coupe.
The BMW i4 has a sleek and energetic coupe design while seating up to 5 passengers without sacrificing cabin space. The low roofline, long wheelbase, and short overhangs deliver a head-turning profile that's sure to make an impression around Ramsey, NJ.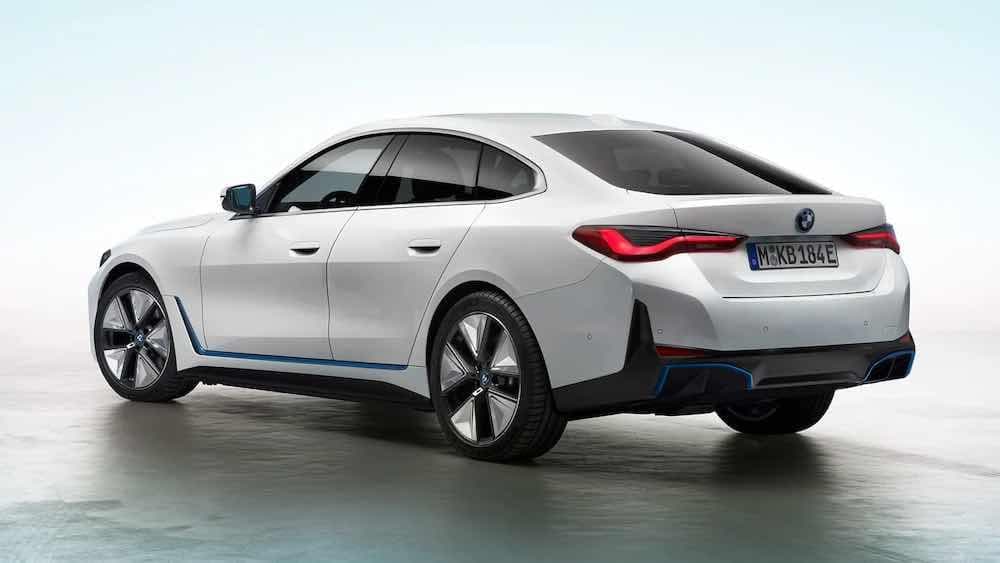 BMW i4: An All-Electric Gran Coupe
The first-ever BMW i4 is expected to deliver an exciting driving experience, BMW-tuned handling, and state-of-the-art technologies without any emissions. The BMW i4 will make a statement every time you take it out on the road with its long wheelbase, fastback roofline, and iconic kidney grille. Whether you're going out for a night on the town or commuting to work, you can expect more convenience, style, and exciting capability.
Performance
The option of the i4 eDRIVE40 and the i4 M50 allows you to find the right power and handling to match your driving needs. The standard i4 eDRIVE40 comes with standard rear-wheel drive for sporty performance and precise handling. This model offers an estimated 335 horsepower and a 0-60 MPH in just 5.5 seconds.
If you're interested in more power and acceleration, the i4 M50 offers an exhilarating driving experience. This model offers all-wheel drive, a maximum of 536 horsepower, and an estimated 0-60 MPH of 3.7 seconds.
When it comes to driving range, the i4 eDRIVE40 offers an estimated 300 miles of range with a full battery, while the i4 M50 provides up to 245 miles. Both models provide fast charging capability to replenish the batteries quickly.
Top Features
In addition to the upcoming BMW i4's exciting performance, you can also count on high-end amenities and cutting-edge technologies. When you step into the driver's seat of the i4, you will find a richly appointed cabin with the option of rose gold trim, white leather upholstery, and light wood trim. Some of the top features available for the BMW i4 include:
14.9-inch touchscreen
12.3-inch digital instrument panel
Apple CarPlay® and Android Auto™ smartphone integration
iDrive 8 infotainment system
BMW iX: Iconic SAV® Style and Zero Emissions
If you're looking for an all-electric luxury SUV, the all-new BMW iX could be perfect for you. The iX will offer a unique balance of everyday practicality, versatility, and elegance to meet all your driving needs. You could be planning an outdoor adventure or driving with family, and the upcoming iX will provide the features and capabilities you need.
Performance
The iX offers an estimated 300 miles of driving range, and it can charge up to 80 percent of the battery in 40 minutes using a fast-charging station. You can also charge more than 90 miles of range in 10 minutes with a DC fast charger to easily replenish the battery as you go. When it comes to power, the iX provides an estimated 516 horsepower and a 0-60 MPH of 4.6 seconds for a sporty driving experience.
Top Features
Some of the top features you can expect for select iX models include:
Head-up Display with enhanced augmented reality
Remote Software Upgrade
Panoramic Moonroof
Shy Tech
Sustainably sourced materials
Order Assistance Available
Our client advisors are standing by and ready to assist with the navigation of ordering. Please contact us and we will be happy to assist!
Order Your New iX or i4
* Indicates a required field