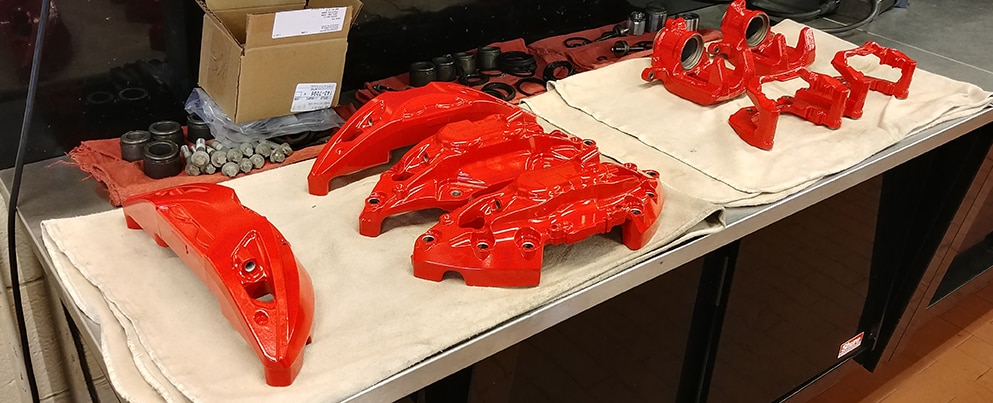 We now offer wheel personalization - powder coat your rims and calipers!

We are proud to offer rim and caliper powder coating! Allow us to change the look of your vehicle. It doesn't stop at factory rims and it does not affect your vehicle's warranty. 




Wheel personalization allows you to change the color of your wheels. Choose from solid colors, blackouts, color match, barrel painting and specialty colors. 




Ask your service advisor for details today!




Interested? Learn More

Powder coating is a process used by many to change the color of wheels, body panels, and trim pieces through applying a colored powder onto a surface. It's a cool way to switch up your car's looks. 




Unlike a regular paint process, powder coating relies on an electric charge to ensure the powder sticks to a surface, rather than any kind of adhesive.  




What is powder coating?

Powder coating is a type of coating that is applied as a free-flowing, dry powder. The main difference between a conventional liquid paint and a powder coating is that the powder coating does not require a solvent to keep the binder and filler parts in a liquid suspension form. It is used to create a hard finish that is tougher than conventional paint.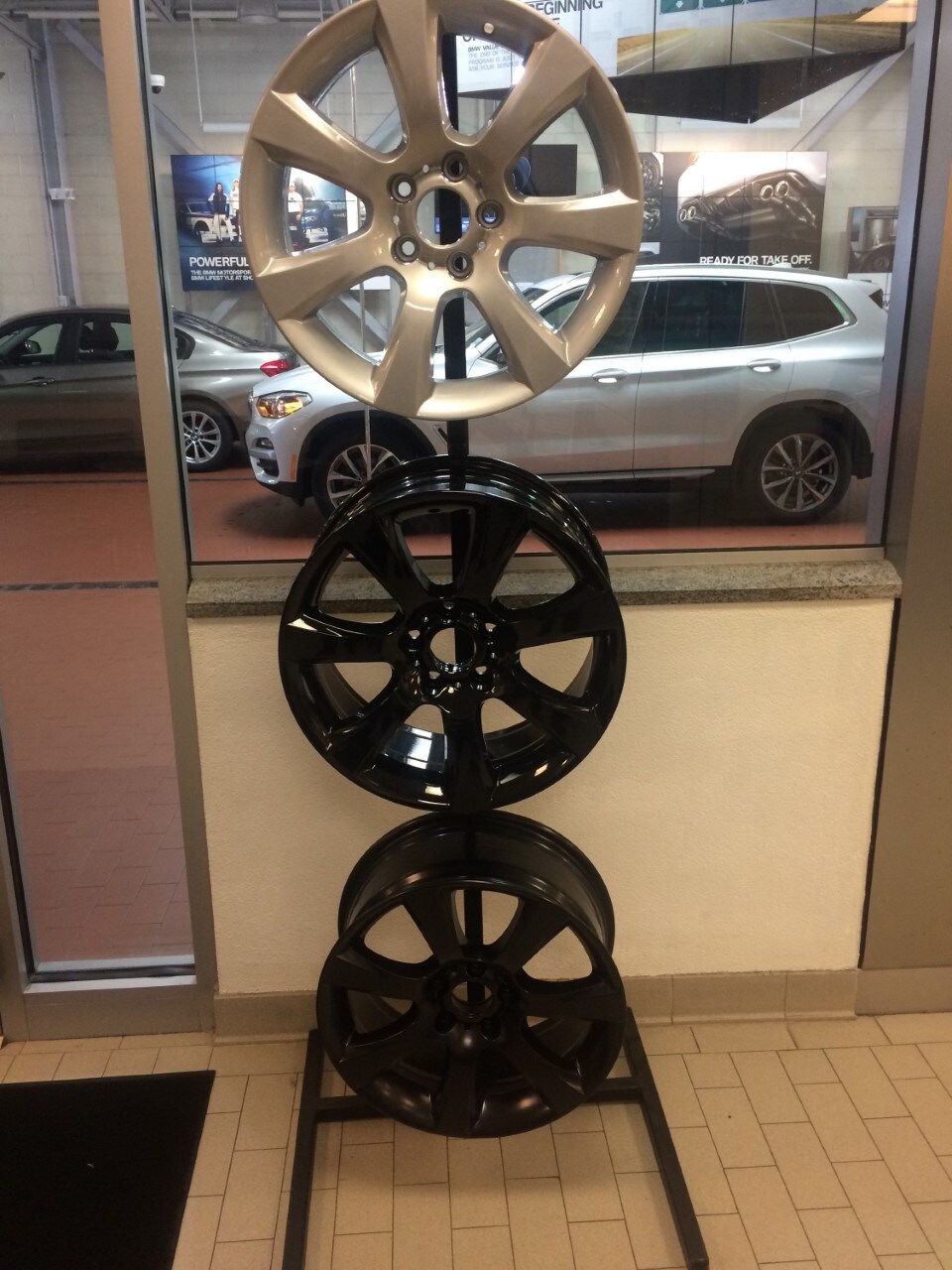 WE ALSO OFFER WHEEL REFINISHING.
Complete refinishing to alloy wheels that are scratched, scraped or have a peeling clear coat.