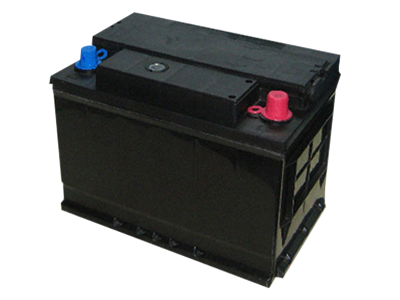 Battery and Charging Sysytem
Our Prestige BMW dealership in Ramsey, New Jersey, is home to a variety of select premium service specials that are sure to keep you and your vehicle satisfied. Whether you own a BMW or not, our great deals will apply to you simply because you are our customer. Act fast, however—our service specials change frequently. Be sure to get updated on our latest service specials so that you don't miss out.
Benefits of battery and charging systems:
Keeping your battery and charging systems regularly maintained is a crucial aspect of being a vehicle owner. While the maintenance required to keep your battery and charging system healthy is generally simple and low-cost, complications resulting from the neglect of your battery and charging system can result in much more serious automotive repairs in the future. A charging system is the network of wires harnessed to your battery from your alternator, and your regulator, which is mounted inside of the alternator. The purpose of your vehicle's charging system is to keep your vehicle running and your battery fully charged. If your charger system ceases to work, your battery will quickly deplete and die. Your vehicle will be unable to start until you either manually charge the battery or let the vehicle run with repaired alternator wiring until the battery is fully charged again.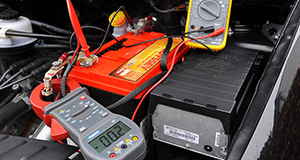 Prestige BMW Serving
Ramsey

,

Ridgewood

&

Mahwah

985 NJ-17, Ramsey, NJ 07446
Certified Technicians & Mechanics
All of our automotive technicians have undergone rigorous studies to become officially certified in the fields of their expertise, and it is our promise that the maintenance, service, and repairs performed on your vehicle will only be paramount. Experts in their brand, our automotive technicians are well-versed and uniquely expert in every car brand—not just BMW. Own a Hyundai, for example? Bring it in. The make, model, and style of your vehicle will not hinder or hamper your service in any way. Our Prestige BMW Service Center is proud to offer services for the areas surrounding Mahwah, New Jersey, including Ramsey and Ridgewood, New Jersey. We believe in incorporating as lengthy of an outreach as we can, allowing as many customers our excellent service as possible.
Quality OEM Parts
What makes our Prestige BMW dealership standout isn't only our expert automotive technicians. We pride ourselves in the quality parts that we will use on your vehicle, which will only be Original Equipment Manufacturer parts. What this means is that we do not use stock or aftermarket parts on your vehicle. If you own a Ford, for example, Prestige BMW will only apply OEM Ford parts to the vehicle. This is done to ensure the optimum long-term quality of our repairs, and to promise original top-notch aesthetics. So what are you waiting? Visit our website, call Prestige BMW, or stop in today for a free quote on your battery and charging system repair.