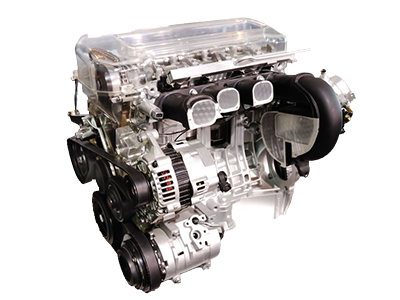 Cooling System Flush SERVICE
Let the experts at Prestige BMW keep your BMW cooling system safe and cool.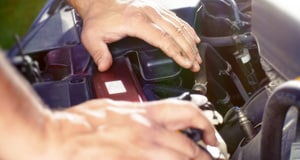 BMW Cooling System Flush Service
A cooling system flush is one of the most important regular maintenance services for your car and should never be delayed or missed. A high-performance engine like that found in your new BMW generates a lot of heat. The cooling system is responsible for absorbing that heat and removing it through the radiator, allowing your car to remain at a safe temperature while operating to its fullest power. However, over time, rust and contaminants can build up within the coolant fluid, interrupting its flow and reducing its heat-conducting capacities. As the issue gets worse and worse, your car's performance could degrade, engine components can get damaged through the excess heat and ultimately the engine can even suffer irreparable damage. A regular cooling system flush prevents that. All the fluid is drained from the system and all the pipes and reservoirs are power-washed to remove any foreign objects, rust and contaminants that can reduce the cooling system's performance. Then, brand new pure coolant fluid is pumped back into the system so that it can continue regulating your car's temperature.
Customer Reviews

Prestige BMW
985 NJ-17, Ramsey, NJ 07446
Only quality OEM Parts
A car is only as good as the sum of its parts, which is why we make sure that in every maintenance and repair your car gets parts just as good as the ones that it got at the factory. That is why we only stock and use Original Equipment Manufacturer parts in our repair shop. OEM parts are built by the same companies to the same specifications as the components that your car was originally built out of back at the factory. They are specifically designed to match your car's make, model and equipment down to the smallest detail, which means they always make a perfect fit. They also use the same high-quality materials as the factory parts. This is a huge contrast to the cheaper aftermarket parts that many shops use. Aftermarket parts are often built as a one-size-fits-all solution, fitting many different makes and models imperfectly and often consisting of cheap materials. They not only wear down much quicker than OEM parts, but can also damage the quality parts around them in the process. Your car deserves only the best and the best is OEM.
Certified Technicians Serving
Paramus

, NJ

When your car is taken to our service repair center for its next scheduled cooling system flush, it is in the hands of expert professionals throughout the process. Every technician in our facility is certified by the manufacturer to perform specialized repairs like cooling system maintenance. Even if your car is not a BMW, our mechanics are cross trained to work on several makes and models each, meaning that we can perform maintenance and repairs on every sort of car with an equal level of expertise. And because they perform hundreds of cooling system flushes per year, all of our mechanics are very familiar with the procedure and can work both quickly and safely. So next time you bring your car to our shop, you can expect to receive top-quality work performed by a certified technician in a good time frame, meaning you spend less time waiting and more time enjoying your car.
Stop By our Service Center
Regularly flushing your cooling system keeps your BMW operating safely, reliably and at the top of its specifications. It is impossible for your car to stay at its best without regular cooling system flushes, so check with your owner's manual when you are due in next and call us to schedule the appointment. Our Ramsey, NJ location is convenient and our friendly staff will get you in, out and onto the open road again in no time. So don't waste time: call us today and schedule that fluid flush to keep your BMW running right as rain!