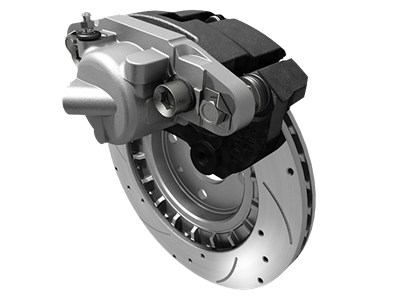 Brakes Service
Check out our dealership's service specials to help save you money on your next appointment for brake service!
Benefits of Brake Service
Receiving regular brake service checks and inspections can prolong the life of your vehicle and help you avoid more expensive repair jobs in the future. Being proactive and scheduling a brake inspection can contribute to your overall savings on the cost of owning the car.
At least once a year, a technician should visually inspect the mechanical components of your brakes for excessive wear and tear. The pads, rotors, calipers, and other parts all wear down over time with repeated use, so replacing them is inevitable. Undiagnosed problems can result in malfunctioning of the brakes, preventing your vehicle from stopping when it needs to.
Prestige BMW Serving
Ramsey

,

Ridgewood

&

Mahwah

985 State Rt 17 Ramsey, NJ 07446
Certified Technicians & Mechanics
Our dealership's service department employs only highly qualified technicians who are specially certified in their field and regularly perform brake repair and maintenance tasks. They are proficient at working on all makes and models of vehicles and fully understand how each individual vehicle's braking mechanism operates. They have the latest tools and equipment to accurately diagnose and repair any problems with your brakes. Our expert technicians will inspect your pads and rotors and replace them if they are worn too thin. They will also lubricate the calipers, resurface the rotors when necessary, and check your brake fluid levels and condition.
Quality OEM Parts
Out service department uses only OEM (Original Equipment Manufacturer) parts to repair your vehicle - for brake service, this includes pads, rotors, calipers, and other mechanical parts. OEM means that the parts are sourced directly from the vehicle manufacturer - Toyota, BMW, etc. OEM parts are of higher quality and greater availability compared to aftermarket parts. OEM parts are also backed by a manufacturer's warranty. They are of the highest quality, backed up by a warranty, and have been tested repeatedly to ensure their optimum performance. Our service department does not use aftermarket parts because they vary greatly in quality, the selection of them is vast, and they are not backed by a warranty. Aftermarket brake pads, for example, are often made from different materials or improperly heat treated when compared to OEM parts. Their reliability is not guaranteed and this inferior quality can sometimes result in premature wear of these mechanical components.